Ashton Hut is on the Ashton Burn a tributary of the Oreti River in the Western Eyre Mountains. there are no tracks into this hut from any direction so one must tramp over untracked terrain to reach it.
It is a 4 bunk hut with no toilet or water tank. It is reached by climbing up the steep face to the East just over the Ashton Burn up as high as the big rock outcrop then sidling to the South East to the ridge beyond. Once the ridge is reached you can see the hut in the distance and drop down to it.
We are looking for someone to take on this hut and give it a bit of a makeover.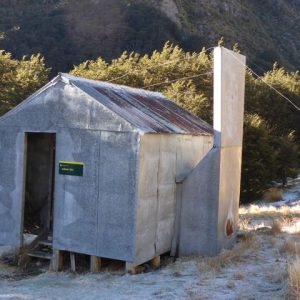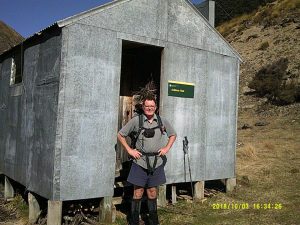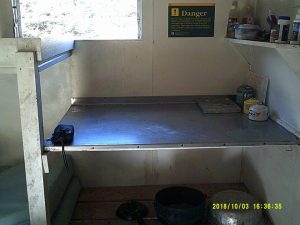 It needs a new roof, stays put on the chimney and the wires removed, the walls screwed on, painted inside and out, a new fire surround installed, and a cap put on the chimney.