Irthing Hut is in the head of the Irthing stream up near the bush line. It is a 2 bed small hut in reasonably good condition. It can be reached from the end of Acton road via Cromel Base Hut and the Mount Bee ridge or via Cromel Branch Hut and over the saddle to the North East. It is about a 6 hour tramp in and permission can be obtained from the forest owners to use Acton road after doing a Raineir induction.
We have done a hut survey on this hut  but are looking for someone to do the make over.
It needs a wood shed and a toilet and some small jobs on the hut itself like a chimney extension and chimney cap etc.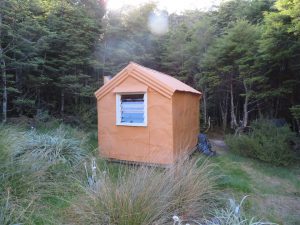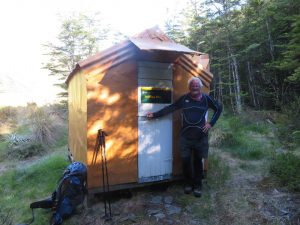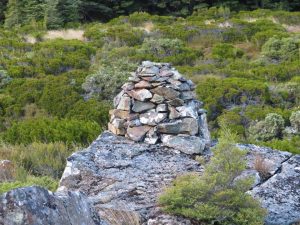 Magnificent stone cairn across the valley from the end of the track leading to the hut (the hut can't be seen from the end of the track but it can be seen from the cairn, it is up to the right of the cairn).